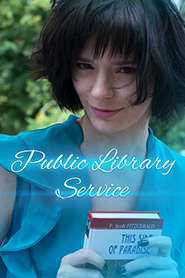 Exclusive
Originals
Play story
Available languages:
English
Publisher:
CINE-BOOKS Entertainment Ltd.
Genre:
Adult, Romantic Short Story
Production studio:
CINE-BOOKS Production
What is the one thing that is able to connect a library with a strip club? Can you guess?
Well, going to the library is no longer boring as the answer to the previous question is simple – a woman, a shy librarian, who has dark secrets! Sasha has a boyfriend. She is nice but nothing special—just an ordinary librarian. She likes reading books and eating rice pudding for breakfast. Then why do at least 3 men come to her library every day?
Warm your evening with Sasha and her story!