Emotional, impressive, and thrilling. We love movies! The most popular films often prove to be the ones adapted from good books. We've collected the TOP 5 eagerly awaited movie premieres of 2018 based on great narratives. Are these visual adaptations worse watching than reading and why?
1. Ready Player One: A Novel by Ernest Cline published June 5, 2012 becomes the movie Ready Player One to be released on March 30, 2018.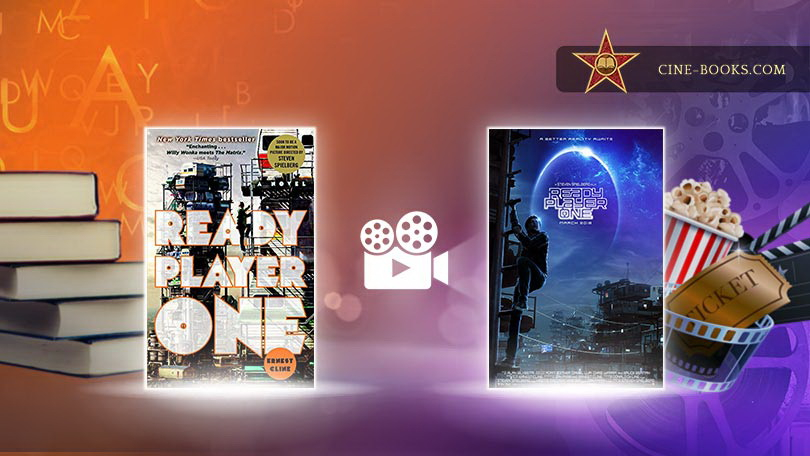 This is going to be a blazing piece of visual art! Ready Player One: A Novel is a New-York Times bestseller, appearing on numerous "Best of the Year" lists. The story is about a teenager journeying through cyberspace to find hidden treasures and save the world from evil. Interestingly, this title is the debut novel from 45-year old Ernest Cline, a famous screenwriter. The rights to a film adaptation were bought by Warner Bros. before the book was even published! The movie was directed by Steven Spielberg himself, who has been enjoying unprecedented popularity and critical success for years. Thus, the Verge, a well-known multimedia resource, calls Ernest Cline "the luckiest geek alive." Well, what's luck if not taking chances and having an original viewpoint?
2. Fifty Shades Freed: Book Three of the Fifty Shades Trilogy (Fifty Shades of Grey series) (English Edition) published on April 17, 2012 by E.L. James becomes the movie Fifty Shades Freed to be released on February 9, 2018.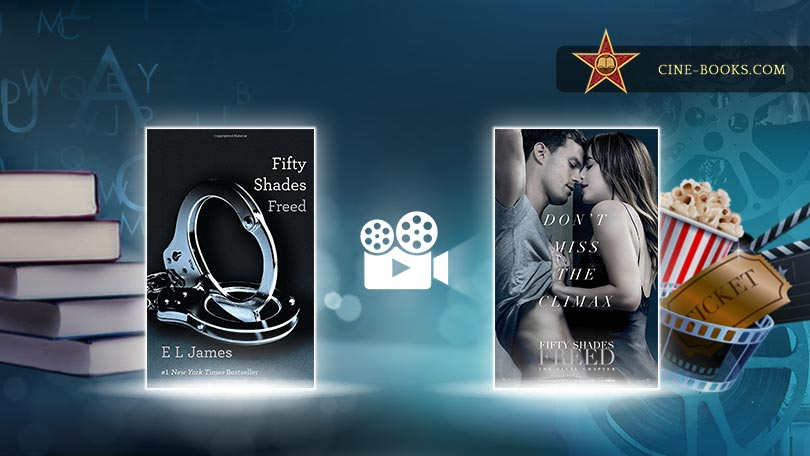 This story needs no introduction. Since 2012, 100 million copies of the erotica series by E L James have been sold worldwide. Meanwhile, the writer's name became a synonym for success for many indie authors. Once, she dabbled in daring stories for the web; now, she's a publishing phenomenon, one of the most influential people on earth, according to the Times, whose Fifty Shades of Grey trilogy has stirred readers and movie-goers. The first film was so successful ($571 million worldwide) that it essentially paid for all three Fifty Shades movies. No doubt the new visualization will be a blast. We might see it for ourselves five days ahead of Valentine's Day.

3. Annihilation: A Novel (The Southern Reach Trilogy) by Jeff VanderMeer, published on February 4, 2014, becomes the movie Annihilation to be released on February 23, 2018.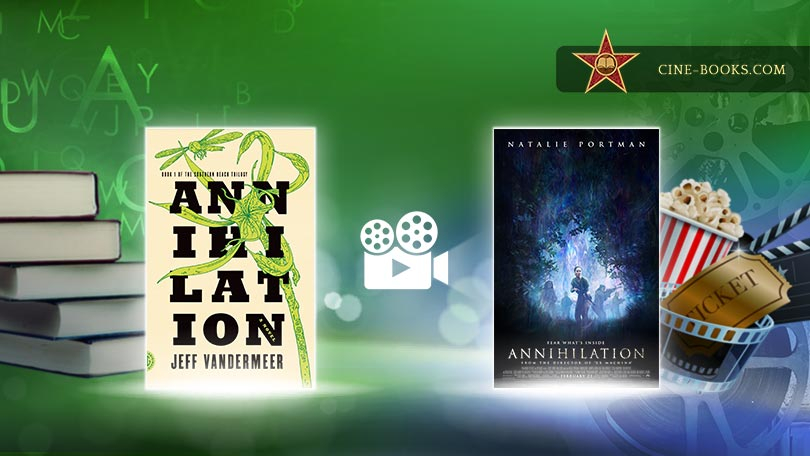 Don't know about you, but we're curious to see Natalie Portman, known for her aristocratic poise, in an unbridled state! The film, which will be released a week after Valentine's Day, is based on Jeff Vander Meer's science fiction novel of the same name. The New Yorker names him the "King of Weird Fiction," and his unusual prose seems to work great for him! The Southern Reach trilogy made it onto over 30 of the "Year's Best" lists, so naturally it found its way to the screen. The story is about a daring expedition into the unknown with a desperate wife, played by Portman, attempting to rescue her husband. Sounds like an unforgettable story!

4. The Death Cure (The Maze Runner, Book Three) by James Dashner, published on January 8, 2013, becomes the movie The Maze Runner: The Death Cure to be released on January 26, 2018.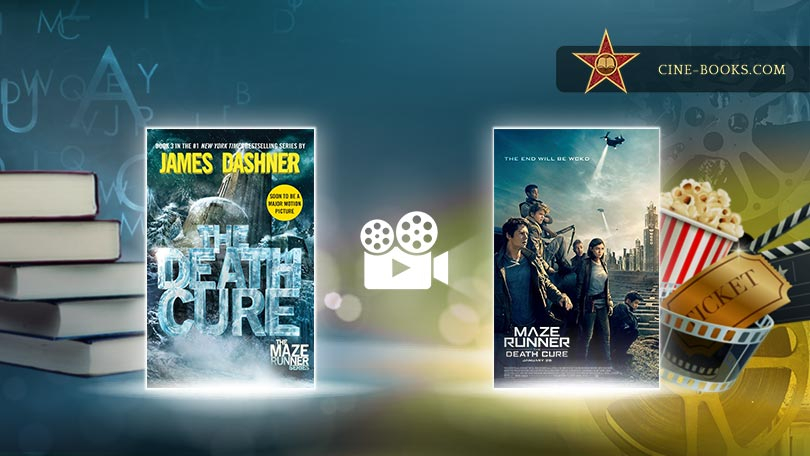 This book had to be visualized! "Publishers Weekly" described the narrative as "breathless cinematic action." The #1 New York Times bestselling series is concluded with book 3 about Thomas, Teresa, and the Gladers who fight to survive in a devastated world governed by the WICKED. James Dashner expresses surprise by the popularity of his book: "Although I always dreamed big, I don't think even my wildest dreams could have predicted the success of The Maze Runner". The second movie of the series did very well at the box office, having grossed $310 million worldwide. Experts don't doubt the upcoming adaptation will be a great hit as well, causing an increase in the number of James Dashner's book sales.
5. Crazy Rich Asians by Kevin Kwan, published on May 20, 2014, becomes the movie Crazy Rich Asians to be released on August 17, 2018.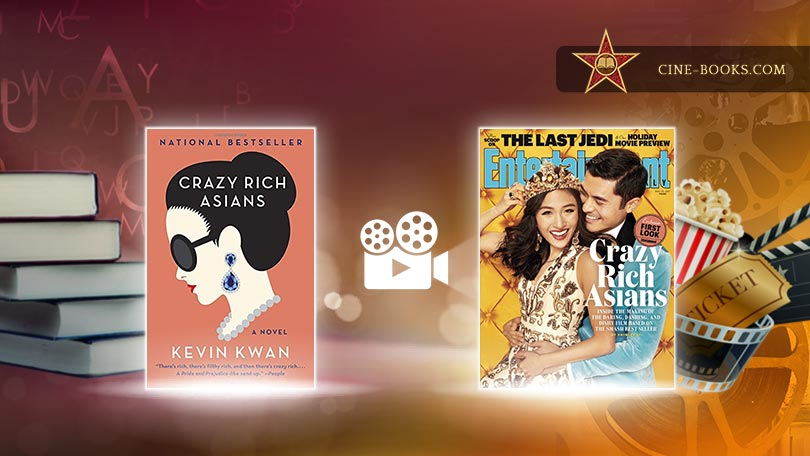 At last! The riotous bestseller of summer 2014 Crazy Rich Asians found its way to a big screen. Praised by the New York Times as a dizzily shopaholic comedy, at its core this is a love story surrounded by intricate family intrigues. The cinematic adaptation of the first book of the Crazy Rich Asians series may be considered as a new turn of success for Kevin Kwan. A Singaporean novelist best known for his satirical novels, named as one of the "Five Writers to Watch" on The Hollywood Reporter's list. The rom-com has been adapted into a feature film by the producers of The Hunger Games movies. No doubt, this international appeal will find its audience.
So, these are most awaited book-based movie premieres of 2018.
But do you know that YOUR BOOK can be VISUALIZED in a cinematic way? You won't need to spend years waiting and searching for the movie adaptation rights to be sold.
CINE-BOOKS offers you a chance to take a step towards your book-to-film adaptation and create a cine-book!
We have opened the registration for contemporary fiction writers on our new book-to-film platform, which provides the possibilities to create a cine-book by gaining the book fans' voting support, running a crowdfunding campaign, and promoting authors' best fiction titles to potential filmmakers and producers.
An applicant receives an opportunity to publish his/her work in the unique digital format—cine-book, that allows you to READ, LISTEN, or even WATCH the story with cinematic illustrations and special effects.
Be among the first authors to visualize their best stories, bring your readers an entirely new reading experience, and expand audience by sharing your visualized books with visually-perceiving people.
Explore CINE-BOOKS and its great possibilities! Get registered now!
P.S. If there are any questions, contact CINE-BOOKS Publishing via publishing@cine-books.com.