Natalya Vynogradska, CINE-BOOKS Publishing Director
Now we can proudly say: CINE-BOOKS has officially made its debut on the market.
Not only did our product make its first public appearance, but we also received the proof of concept and presented the format in front of the titans of the industry. But, first things first…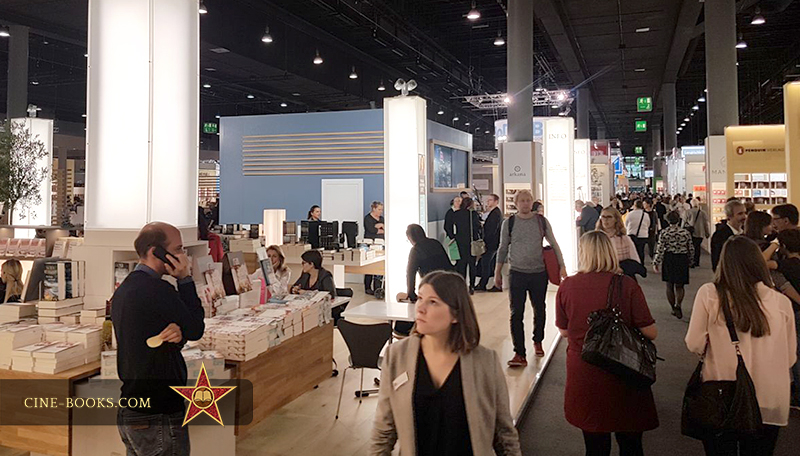 Do you know what "really tired" means? Imagine a day of high-level talks, endless running through lively aisles, walking up and down the stairs, riding escalators… But in the late evening, upon seeing a booth of a well-known publisher, we would say, "It's not time for rest yet. We've got to talk to these guys. They are awesome." And we weren't mistaken...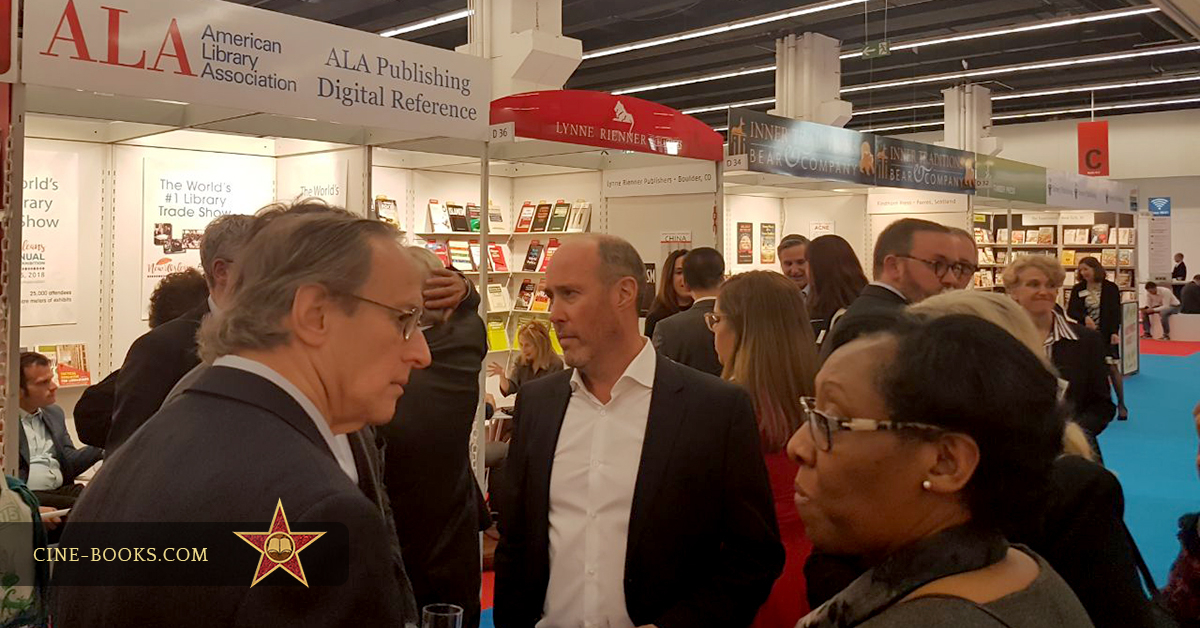 The thing is the Frankfurt Book Fair is ginormous! The global publishing trends are floating in the air. You don't even have to hunt for them. "The double-digit growth in audio books around the world is observed," – says an elegant gentleman on a dais. "Monthly e-book revenue in the US is up for the first time in 2 years," this an opening of a Forbes' article. "The tastemakers in the publishing industry spent big on a handful of women's fiction titles and a bunch of memories," Frankfurt Show Daily claims.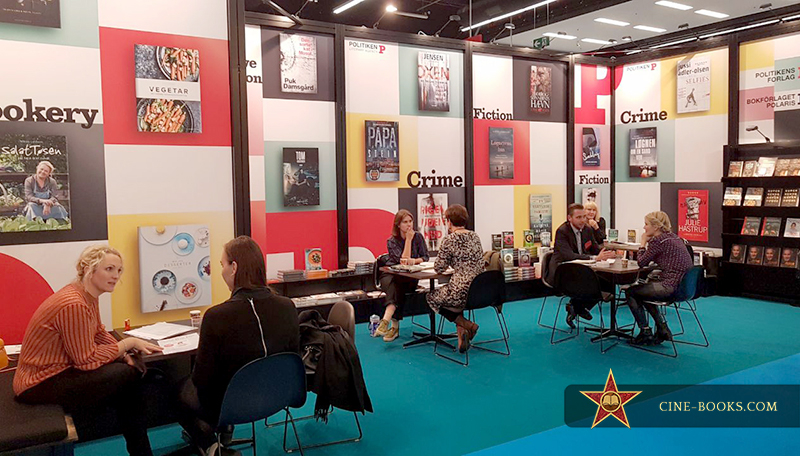 The Frankfurt Book Fair is the constant flow of meet-ups. We've managed to have over 50 meetings and presentations. The CINE-BOOKS team encountered with representatives from the TOP 5 book publishing houses in the world, including Harper Collins, which is celebrating its 200th anniversary this year, and Penguin Random House. We've also encountered with representatives of mid-sized publishing houses, literary agents, indie authors. Also, we received media attention, having had the prolific talks with Publishing Weekly and Bookseller.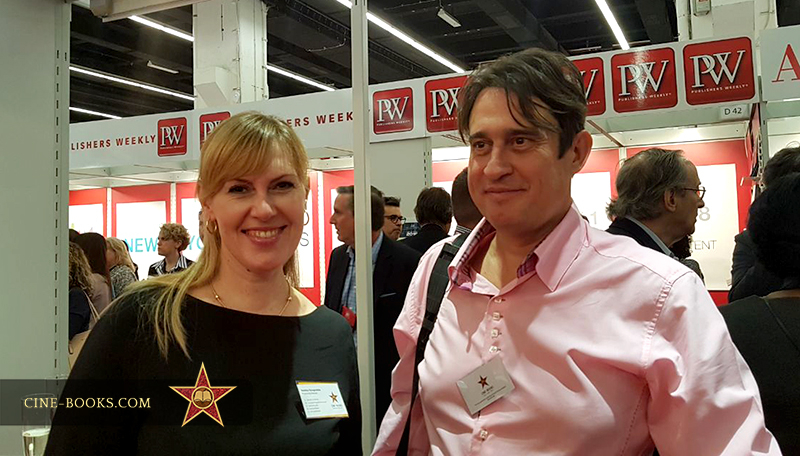 Here, at every step, you could meet a celebrity. Plenty of famous authors came to Frankfurt this year, including Margaret Atwood, Nicholas Sparks, and Amélie Nothomb. We also attended the press-conference of Dan Brown, who presented his latest instalment in the bestselling Da Vinci Code series. How great would his book look adapted in a cine-book format!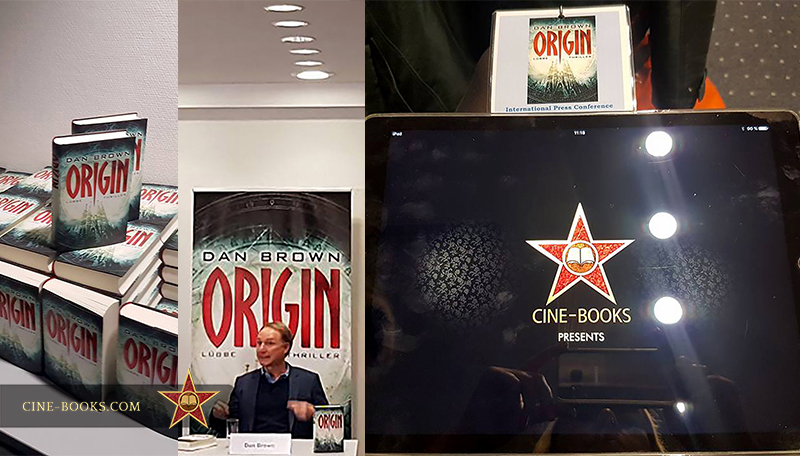 At times, the Frankfurt Book Fair feels like the literary feast. Parties, functions, celebrations... We were honored to be invited for the reception dedicated to the launch of the New York Rights fair, which by the way we are planning to attend. It was a "welcome partners" event hosted by Publishing Weekly, a legendary American trade news magazine, published continuously since 1872.
Long story short, we are thrilled to have attended the Frankfurt book fair.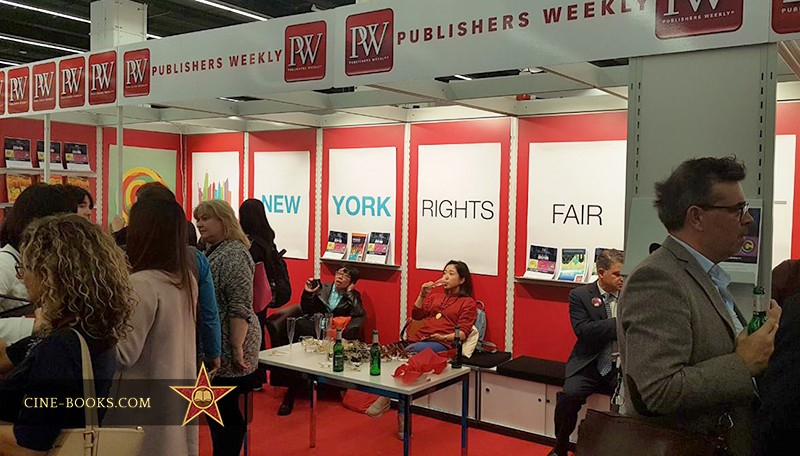 At the end, we brought the candidate for CINE-BOOKS Contemporary Collection. We sharpened our vision as for our target audience and its requests. We've got more ideas on how to improve the platform for the contemporary authors we are launching in the first quarter of 2018. Surprisingly, we received only positive feedback about our cine-books. Thanks to all our partners and colleagues we had a talk with.
Hope to see you soon!