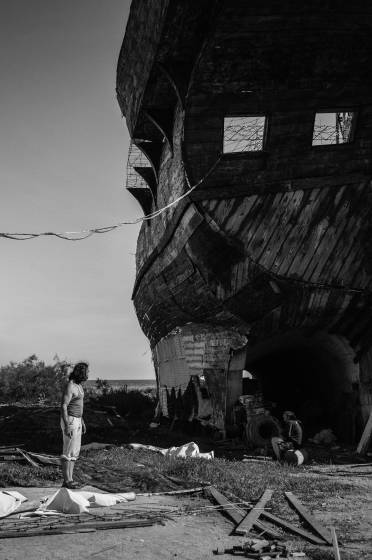 Play story
Available languages:
English
Publisher:
CINE-BOOKS Entertainment Ltd.
Writers:
Stanislava Novgorodtseva
Downshifting as a phenomenon is gaining popularity in Russia from the early 2000s. Today about 5% of the population are its followers. Most of the downshifters prefer to move to the developing countries such as Thailand, India or in extreme cases to the country house. Victor Scaletto is a Russian designer who chose a bit another way. In 2014 he sold his flat in a capital city, his car and went to Crimea to build a copy of the British ship of XVII century. Most of the work Victor did by himself, sometimes the volunteers helped him. The culmination of the project will be Galleon's launching on water but it will take a few more years.