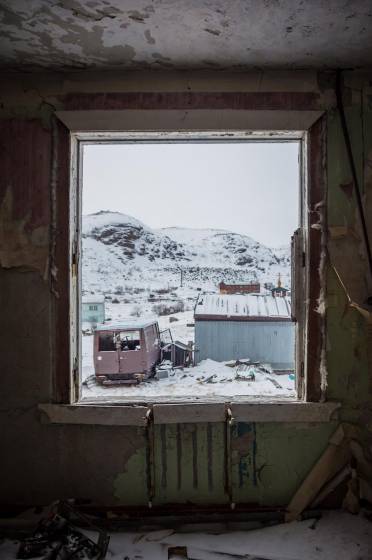 Free
Play story
Available languages:
English
Publisher:
CINE-BOOKS Entertainment Ltd.
Modern world. Progress or survival?
The future is here. The Internet and newest gadgets are the things we cannot live without.
We can see another picture in the far north of Russia. Teriberka is a small village on the shore of the Barents Sea, rolling to the mighty Arctic Ocean. Modern technologies are rather used here, but this does not help much in the development and well-being of the village. Many houses are dilapidated and abandoned.
The main attractions here are the abandoned meteorological station and the ship graveyard, where ships threw out to die on the shore like whales. The ships silently lie in the bay and the water exposes their rusty skeletons at low tide.
Now Teriberka tries to survive by sea fishing and tourists, who came here to catch the northern lights.
Will such villages survive in the modern world? Only time will show us.