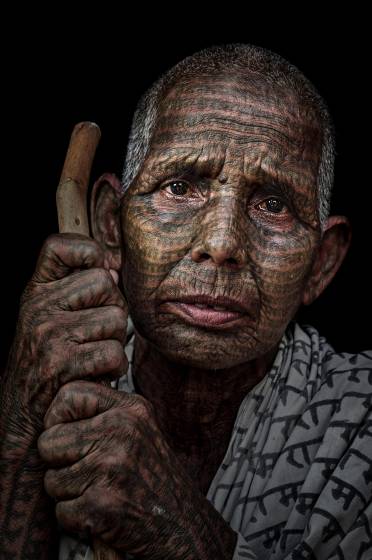 Free
Play story
Available languages:
English
Publisher:
CINE-BOOKS Entertainment Ltd.
Writers:
Debdatta Chakraborty
The Ramnamis are a community of low-caste Hindus in Chhattisgarh, India. The members of the community, tattoo their bodies as an act of rebellion against discrimination by the higher castes.
The practice dates back to a century when the Ramnamis were subjected to the now outlawed custom of "Untouchability", which meant near total segregation for Dalits. It restricted their access to public spaces and limited the work they could perform to the dirtiest, most menial labour. Among other discriminatory rituals, they were barred from entering temples. To protest their profound discrimination, some members of the Ramnami community tattooed the name of the Hindu god Ram on their faces, arms, legs, or entire bodies. What began over 100 years ago as an act of defiance, became a cultural tradition. Those who tattooed themselves over their whole body are referred as "pura nakshits" and are held in highest regard in the Ramnami Samaj or society.