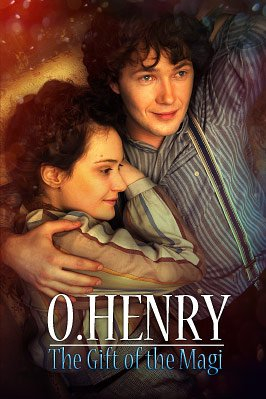 Exclusive
Originals
Play story
Available languages:
English
Publisher:
CINE-BOOKS Entertainment Ltd.
Genre:
Short story, Christmas story, Love story
Production studio:
CINE-BOOKS Production
Voice over:
Professional Voice over
Life is made up of sobs, sniffles, and smiles, with sniffles predominating ©.
What is a good recipe for a love-story? Take a couple madly in love, add some money problems and spice it up with an upcoming Christmas.
The Gift of the Magi is a timeless story about sacrifice and love that will never lose its charm and its universal appeal. A beautiful romantic tale that will make you rethink your relationships and force you to go hug the person you love.
Beautiful photorealistic illustrations and music add even more emotion to this insightful story about the rewards of unselfish love. So, sit back, relax and read how Della and Jim, in spite of the lack of money, try to make each other a bit happier and a bit richer in their own way.