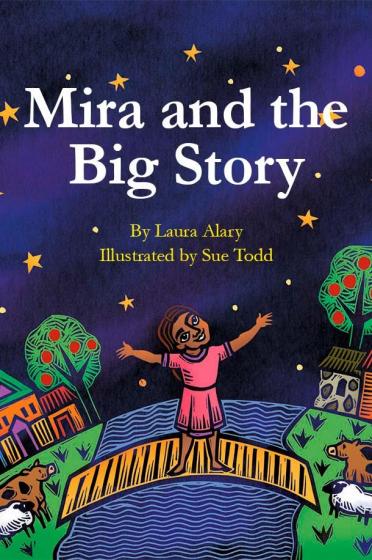 Sample
Play story
Available languages:
English
Publisher:
CINE-BOOKS Entertainment Ltd.
Mira and the Big Story (read by the author)
Genre:
Children's & YA, Religious Fiction, Short Story, Young adult fiction
Type:
Photo-illustrated Book
Production studio:
Cine-Books
Curiosity leads Mira across the river, to an "enemy" village where people have beliefs that are strange to her. But when one of these strangers helps her get home, Mira has big questions about what's true and asks a wise elder for help. From the story he tells her, she discovers miraculous things about herself, about belief, and about all life on Earth.

Experience this book in a brand new format for audiovisual reading - cine-books!

This inspiring story is perfect for readers aged 8 and up.