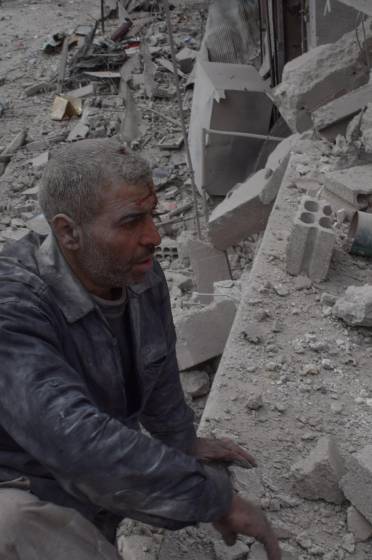 Free
Play story
Available languages:
English
Publisher:
CINE-BOOKS Entertainment Ltd.
Aftermath of Airstrikes in Syria
Genre:
Action, Crime, Documentary, Thriller
Smoke billows from a building in Douma.

The city of Douma in Syria lies in opposition-held Eastern Ghouta, an agricultural area on the outskirts of the capital Damascus. Douma and other small towns in Eastern Ghouta came under heavy shelling and bombardment. Responsibility for the attacks was difficult to verify.

The UN Office for the Coordination of Humanitarian Affairs says that parts of the region had been under continuous siege by government forces since 2013, resulting in severe shortages of food and medical supplies. People fleeing the attacks, and the deprivation caused by the siege, joined the millions of internally displaced people within Syria and the 4.6 million registered refugees abroad.